Smart managers

SmartEMS EVCI

Controlling the charging of your electric vehicles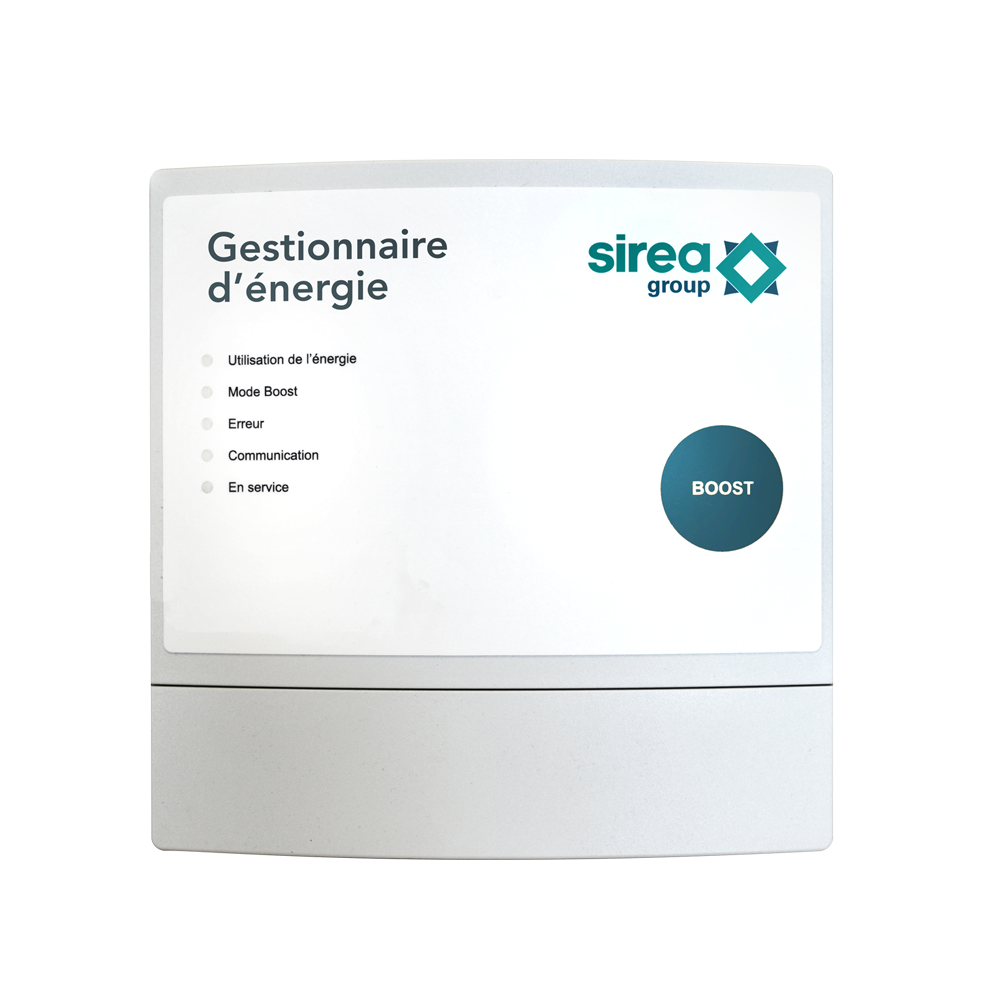 The energy manager for charging electric vehicles
Used by local authorities and companies, the SmartEMS EVCI developed by Sirea is a complete energy management solution allowing to recharge your electric vehicles thanks to photovoltaic energy.
Request your free quote :
Why deploy the SmartEMS EVCI?
📉
Reduce your energy bill
using your own locally produced photovoltaic energy
🍃
Use more renewable energy
by favouring photovoltaic energy to recharge your electric vehicles
📊
Optimise your self-consumption
by improving your surplus energy by powering your building
3 dynamic charging modes
🚘
Standard recharge
Recharging is partly covered by the electricity grid. The share of solar energy varies according to the available PV energy.
⚡
Fast charging
Charging prioritises all available solar energy and complements it with the electrical grid to provide maximum power.
☀️
Solar charging
Charging uses only available solar energy and does not draw any energy from the power grid.
What does SmartEMS bring to electric vehicle charging infrastructures?
💡⚙️
Smart management
avoiding the need to take out a subscription that is oversized in power because of EV charging
🔀🏢
Overall energy efficiency
by supplying your building with surplus energy for self-consumption
💪⚡
Energy resilience
reducing your dependence on the electricity grid and rising electricity prices
🔋🔄
Contribution to the circular economy
by overcoming solar intermittency thanks to storage on recycled batteries from the EV sector
Features of the SmartEMS EVCI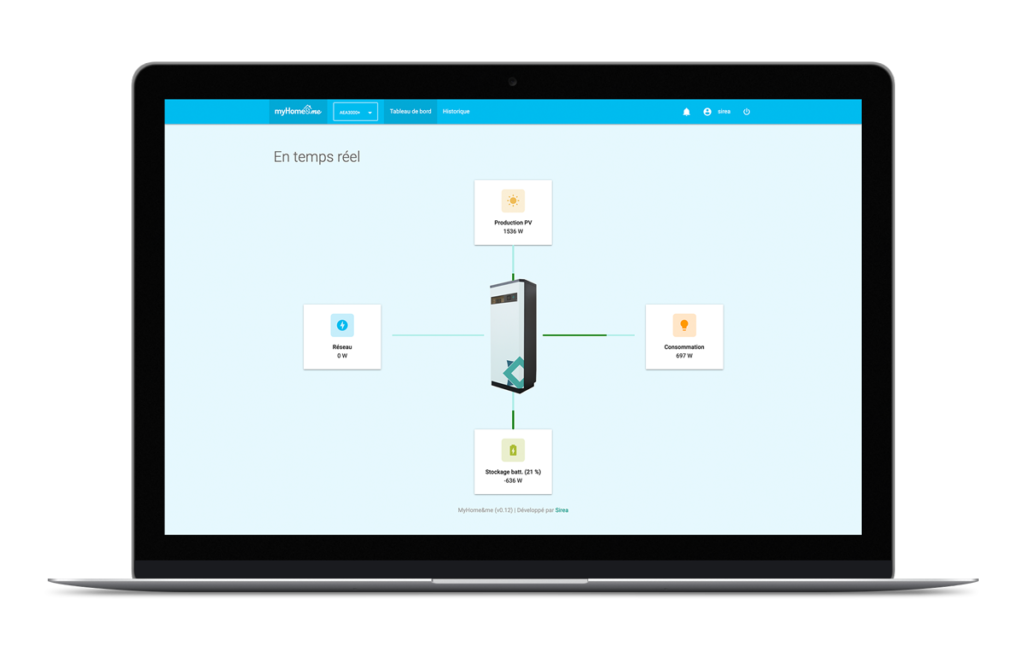 ✅ Realtime monitoring
✅ Email / SMS alerts
✅ Time slot management
✅ Production forecast
✅ Battery backup
✅ Zero injection
The benefits of the SmartEMS EVCI
🎮
Modular control
The solution makes it possible to control additional equipment in addition to the charging stations.
⚙️
Reliable technology
For more than 5 years, this system has already proved its worth on numerous industrial sites.
🇫🇷
Made in France
Sirea control solutions are designed and manufactured in France, in the Tarn region of Occitania (south west of France)
How does SmartEMS enable EVCI control?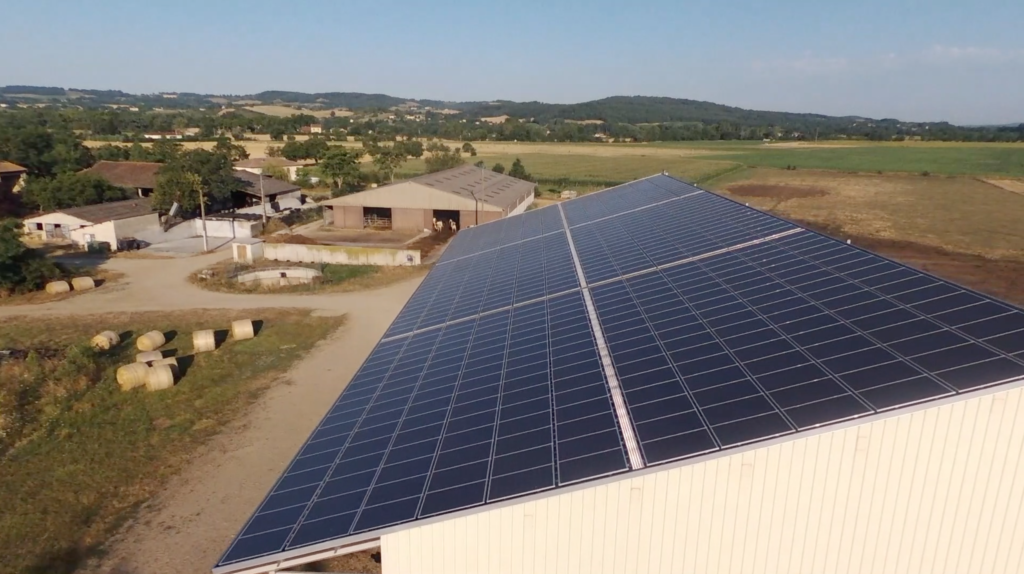 1. The photovoltaic plant
You produce solar energy using photovoltaic panels. This energy is consumed by you and the surplus is sold (if you have a resale contract).
✅ Supplied and installed by Sirea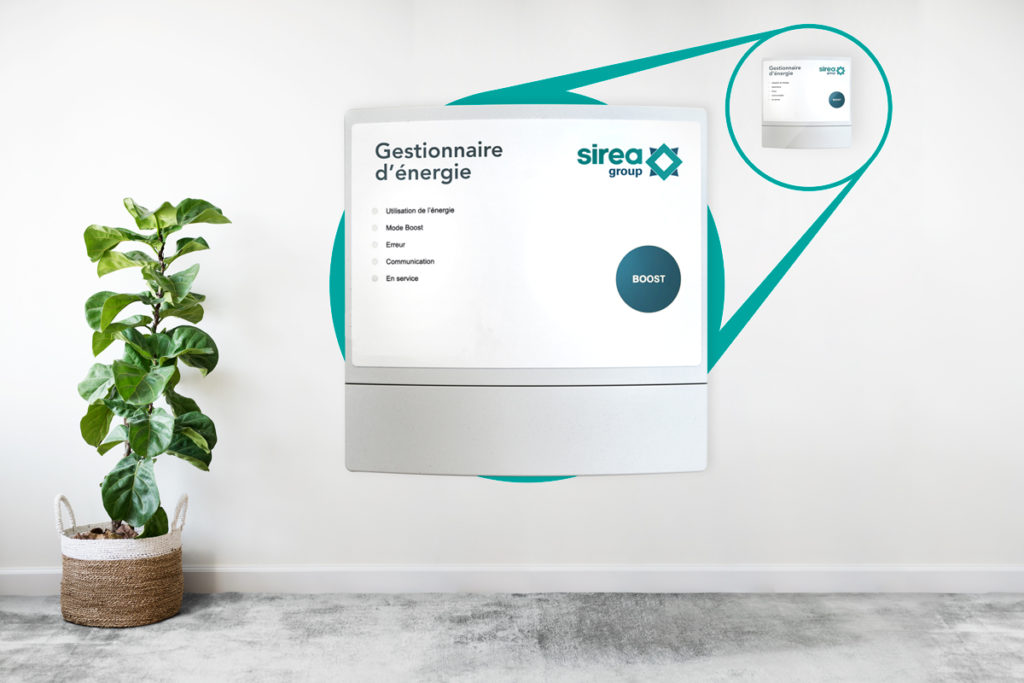 2. The energy manager
Thanks to the SmartEMS energy manager algorithm, energy flows are dynamically controlled according to usage and the configuration chosen by the user.
✅ Designed and manufactured by Sirea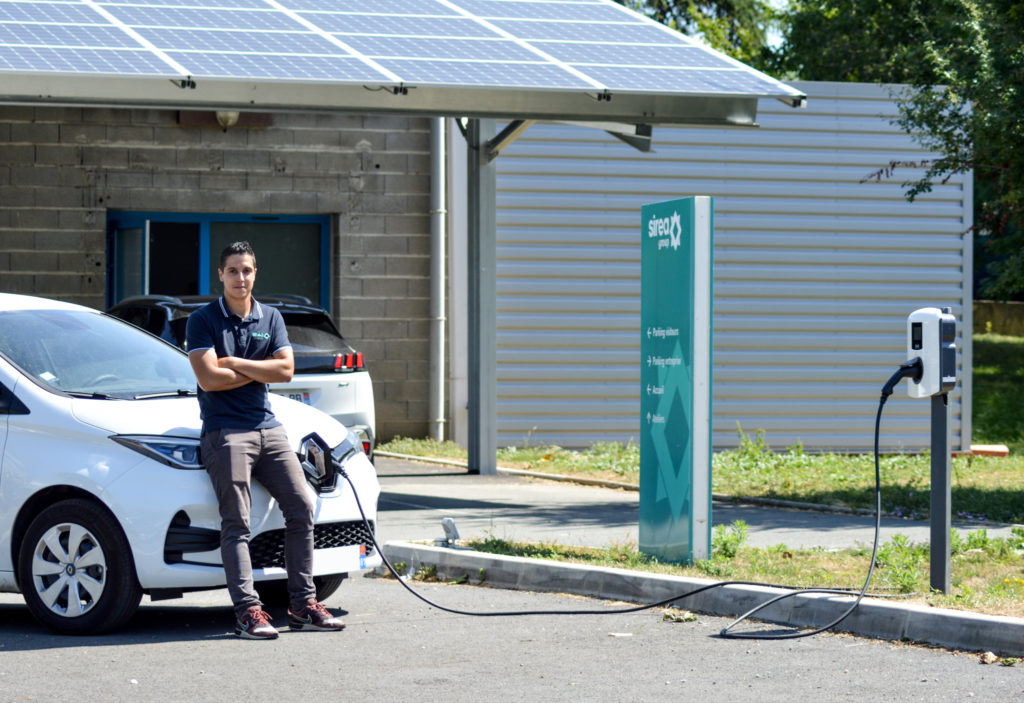 3. Charging stations
Your fleet of electric vehicles is recharged according to the control commands issued by the SmartEMS, depending on the energy available at the time.
✅ Supplied and installed by Sirea
A recognised and award-winning solution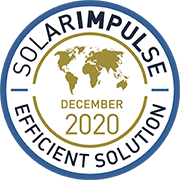 Solar Impulse label
2020
Labelled by the Solar Impulse Foundation as one of the 1000 solutions to save the climate.
Greentech Innovation
2020
Recognised by the Ministry of Energy Transition as a Greentech Innovation solution.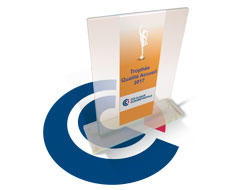 CCI Trophy
2019
Awarded by the CCI of Tarn (France) as an "Innovative Company" thanks to this solution.
Behind the technology, a service
dedicated to energy efficiency
🤝 Support
Our technical team is at your disposal to answer all your questions regarding the charging of electric vehicles.
💶 Financing
We advise you on investment grants and subsidies for self-consumption and EV charging stations.
🚀 Commissioning
We take care of the complete connection and commissioning of the charging stations.
🔧 Maintenance
We are able to support you in the long term to maintain and optimise your energy-efficient infrastructure.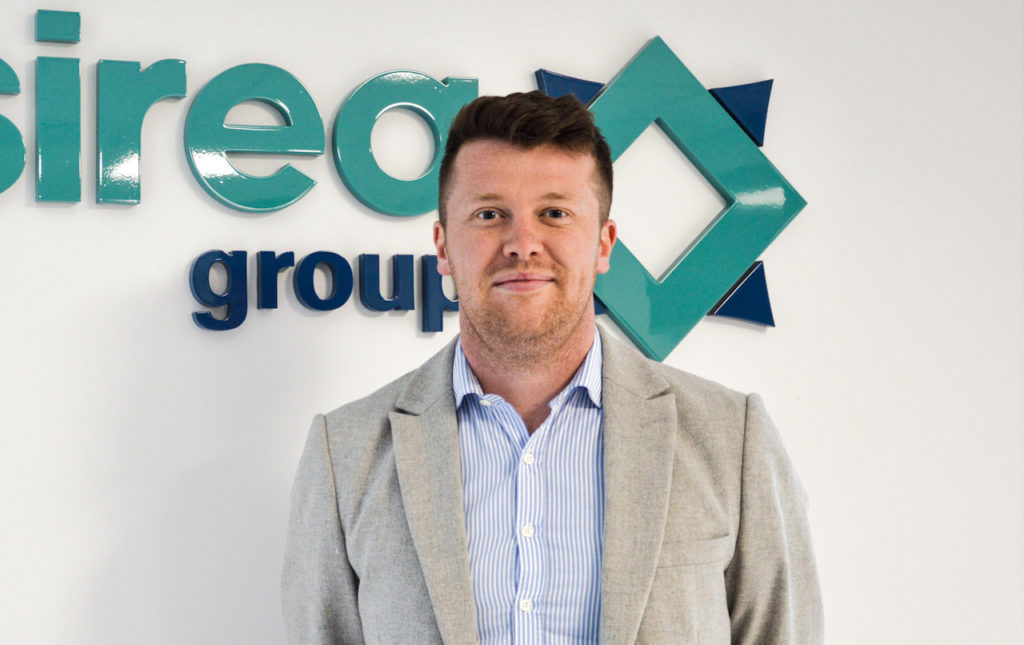 Thomas Rech
Sales Manager at Sirea
Having assisted numerous industrial sites and local authorities in their energy transition, Thomas is at your disposal to advise you on our solution.
Frequently asked questions
🔌 Is this energy manager compatible with my charging station(s)?
The SmartEMS is compatible with all charging stations that have the OCCP protocol.
🚗 How many charging points can this energy manager manage?
There is no limit to the number of charging points that can be managed. The SmartEMS can manage a site equipped with a single charging point or with 12 points. What will vary is the photovoltaic power to be installed and the battery storage capacity.
☀️ Does this energy manager work if I already have solar panels?
Yes, if you already have photovoltaic panels, the SmartEMS can be connected to your installation very simply and thus allow you to control the loads of your infrastructure.
💰 Can I sell my excess electricity with this energy manager?
Yes, the SmartEMS has been designed to allow users with a resale contract to feed excess energy (which cannot be consumed directly or stored) into the electricity grid.
⚡ Can this energy manager work without a connection to the electricity grid?
Yes, it is entirely possible to deploy SmartEMS on an installation that is not connected to the electricity grid, in isolated sites or on sites with poor service.