SDEL Rouergue, Vinci group's subsidiary, is a private company that has been working in public services for more than 80 years. It has since specialized in rural electrification and public lighting. Recently they expanded their field to fiber optic deployment and energy production via photovoltaic shading systems.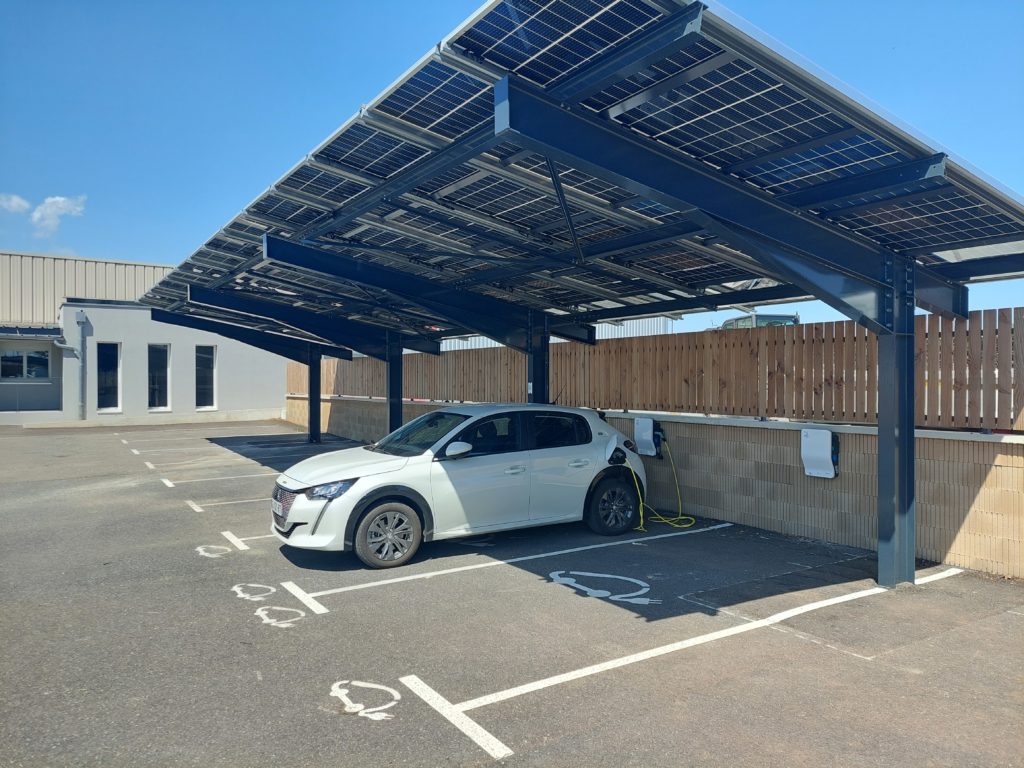 The installation has a total photovoltaic power of about 24 kWp thanks to two solar carports, one of 15 bifacial modules of 330 Wp each and one of 35 bifacial modules of 540 Wp each.
SDEL Rouergue's team then installed the Sirea's AEH 20 cabinet with 12 batteries recycled in France by our partner from Aveyron, Phenix Batteries. Each one of them as a capacity of 3 kWh which makes a total of 36 kWh of storage capacity, those batteries allows SDEL Rouergue to store the excess of solar energy production every day.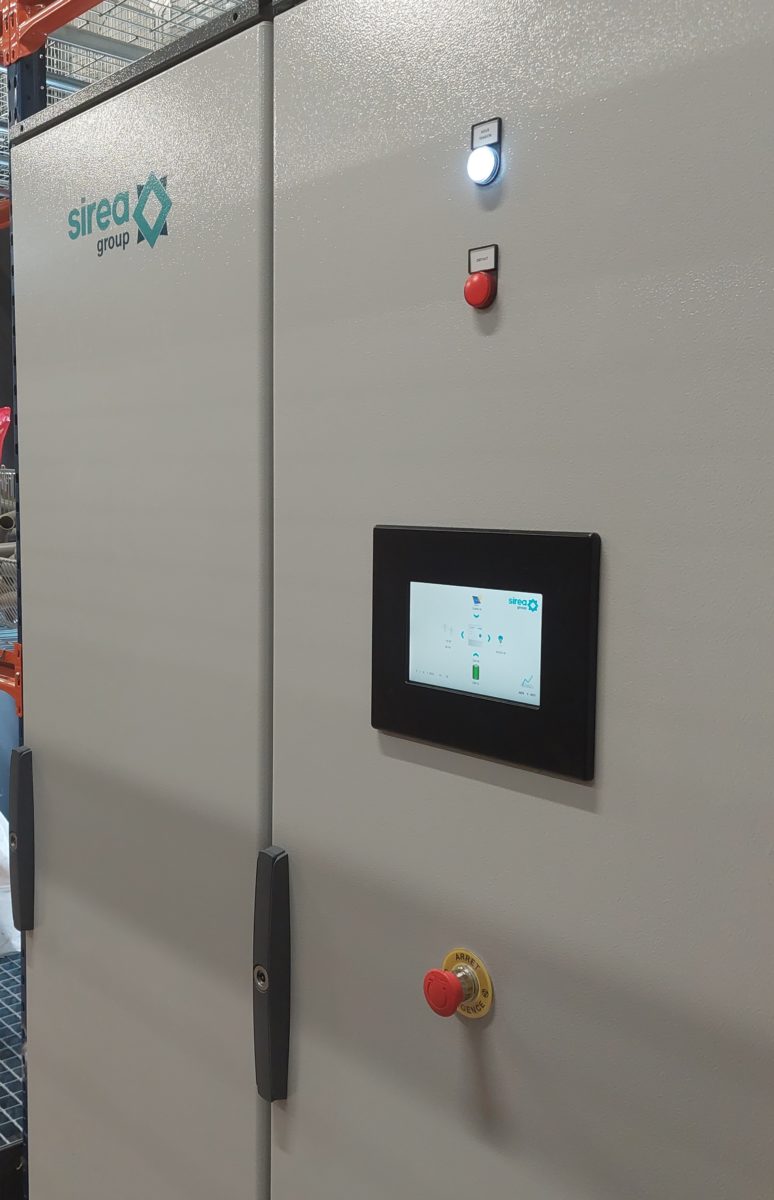 Thus, the photovoltaic surplus stored on their Monastère's site is then used on demand to power offices or to recharge electric vehicles with their 2 charging points of 22 kW installed under the carports.
As shown by the animation below, the Sirea's energy management system integrated into the cabinet controls energy flows toward the building, carport, storage or grid in order to optimize the self-consumption rate of the installation.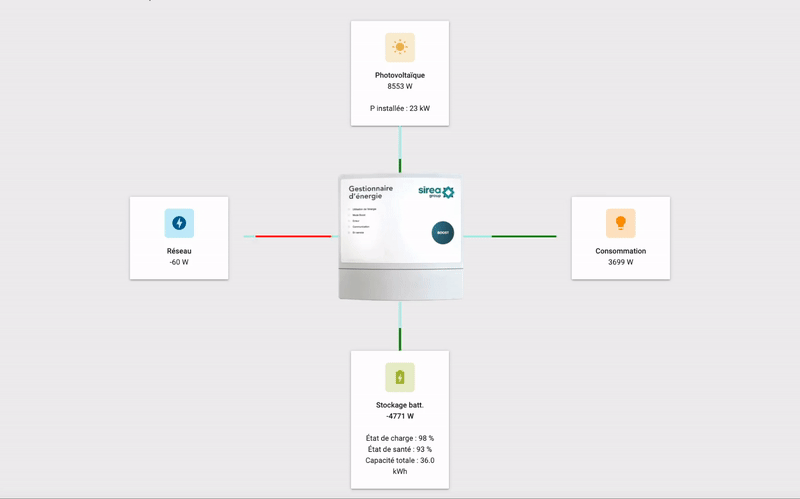 For example, on may 31st, power curves highlight that the grid (in blue, curves on the left screen) almost never supplies electricity thanks to the automatic rotation between solar and storage. The day review shows that almost 70 % of the production was used (self-consumption rate), particularly 97% of the day consumption was supplied by the installation (coverage rate) !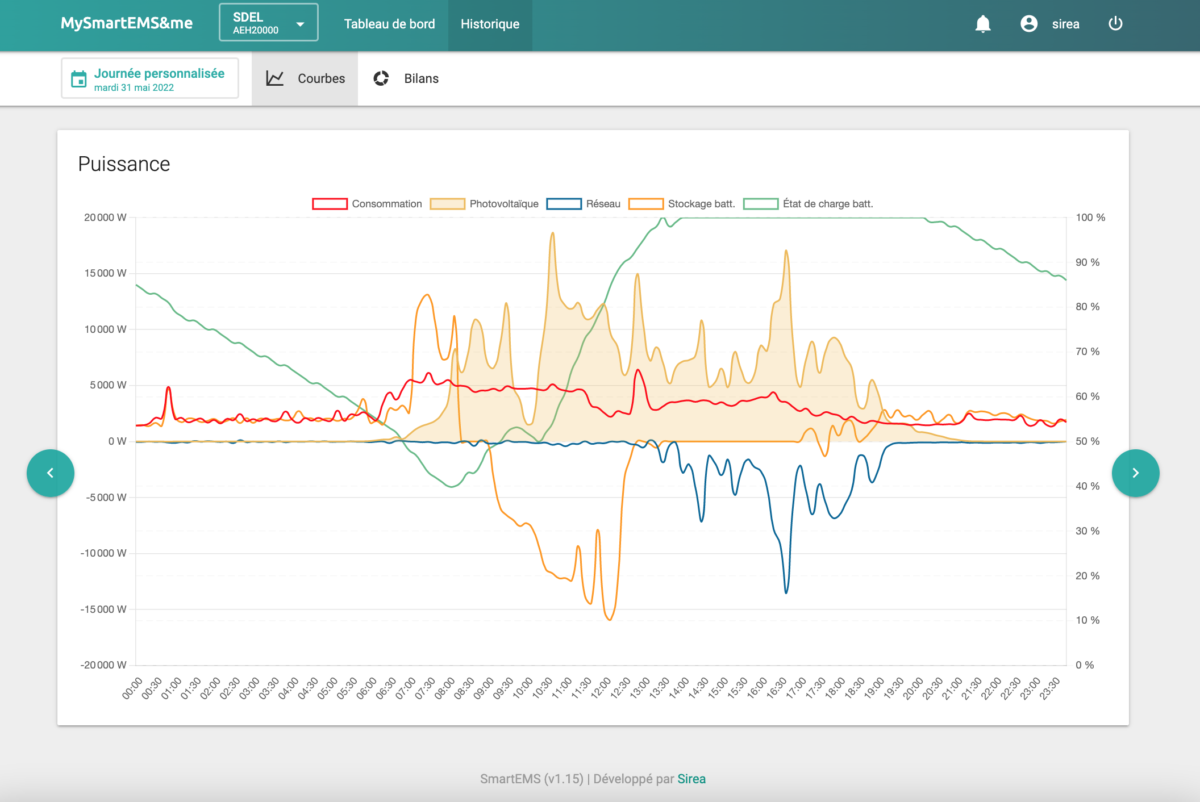 A fine project that strengthens the circular economy of the automotive sector by recycling their batteries, and supports the local industry through an installation that expedites the development of renewable energy for electric transportation !