Very involved in the development of renewable energies for professionals, we wanted to set an example by replacing the fuel in our vehicles with solar energy. One more step towards our energy transition where everyone can find their way: our budget, our employees, and our planet!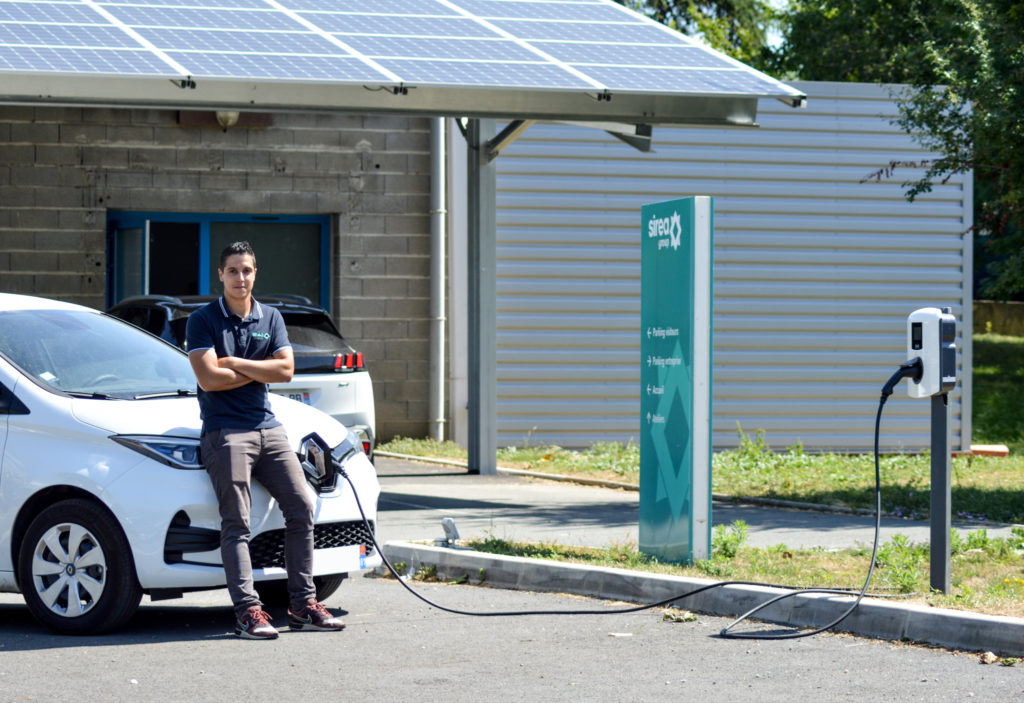 As a reminder, in January 2020 we deployed a 21 kWp photovoltaic shading system at our head office in Castres (France) (as part of the"Photovoltaic electricity self-consumption 2018″ call for projects), in order to replace part of the energy drawn from the electricity grid with photovoltaic energy.
We took advantage of this opportunity to renew our car fleet with the purchase of three electric vehicles, and asa result, we have installed a recharging station for electric vehicles, powered directly by our photovoltaic shading device.
As a specialist in energy efficiency, we had to lead the way. This project enabled us to switch to self-consumption and to dynamically control the terminals for 100% solar recharging of electric vehicles.

Bruno Bouteille, CEO of Sirea
Why do we think this concept is the right one?
On a technical level, we use a technology that we have developed ourselves for our customers: SmartEMS, which is capable of controlling the flow of energy within the same installation in order to optimise energy efficiency.
In economic terms, the fuel saved amounts to more than €9,000 per year. If we add to this the surplus energy that comes to power our two buildings when the vehicles are fully charged, it is estimated that our self-consumption photovoltaic installation will pay for itself within 5 years.
Discover the report produced and broadcast by France 3 on Wednesday 30 September 2020 :