This is a new successful project for the Reunionese group Gaïa, which has just equipped the Saint-Leu school (Reunion island) with an intelligent solar air conditioning system.
A specialist in photovoltaic energy on Reunion Island, Gaïa's teams installed a 36kWp PV plant (110 modules) for this school in 2020 for self-consumption without storage and with resale of the surplus.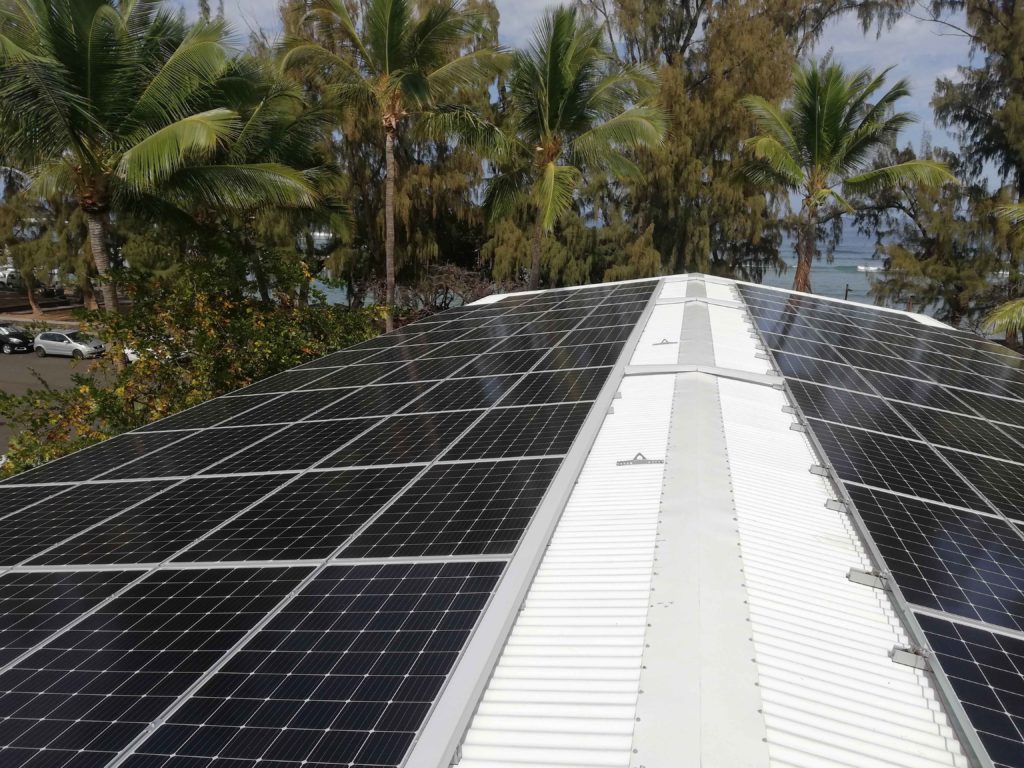 They have also connected a GVRD air conditioning system for a cooling capacity of72 kWf (with 12 indoor units and 2 outdoor units). The whole system has been connected to Sirea's SmartEMS intelligent manager to facilitate the control of the air conditioning systems according to the available photovoltaic energy.
We needed an energy manager that was compatible with the different equipment in the installation, and flexible enough to offer customised management, as close as possible to the school's needs. Sirea's SmartEMS is undoubtedly the best technology for this use case.

Étienne Bernard, operations manager at Gaïa Photovoltaïque
The control system managed by SmartEMS is based on 4 real time measurement points:
photovoltaic production
withdrawal and injection into the distribution network
the consumption of chillers
inter-building consumption.
Since its installation, our energy manager has been perfectly performing its task of controlling the set temperatures of the air conditioning units.
We see a growing interest in innovative control solutions from solar energy specialists such as the Gaïa Group! They immediately understood the interest of SmartEMS to optimise the rate of self-consumption and the project's coverage rate.

Yannick Barat, energy business manager at Sirea
The automated management of air conditioning associated with controlled photovoltaic self-consumption is therefore a relevant system that provides a real solution to the problem of electricity consumption generated by air conditioning systems. This is all the more true because in hot regions and therefore in our island areas, the impact of air conditioning consumption is going to increase.
The Saint-Leu school can pride itself on showing the way forward in terms of energy efficiency.