After several months of development, we are proud to announce the opening of our products' energy control functionalities to the world of IoT and home automation.
Home automation has grown significantly in recent years. According to this Statista synthesis (graph below), in 2020, more than half of the turnover generated on the IoT market for private individuals will be devoted to the "smart home". Indeed, the integration of connected objects in everyday life allows them to replace everyday gestures (opening and closing shutters or electric gates), but also to reduce energy consumption (managing heating or lighting according to the weather).
But today, with the rising cost of electricity, the ecosystem is moving towards other indicators to perfect energy control: the price of electricity, for example, when it is cheaper, during off-peak hours, but also availability, when the house has a renewable energy production source.
This is the case with photovoltaic energy, which is all the more interesting when the production is coupled with a storage system, as we propose with our self-consumption cabinets with second life batteries. They include an energy manager that controls the inverter and the storage, and with which it is possible to communicate via WiFi.
Thus, it becomes easy for the user to control appliances according to the energy produced or stored, in order to avoid extracting it from the electrical network. It is in this perspective that we have just announced the opening of access to the control functionalities of the AEA range of cabinets.
We want to differentiate ourselves from the proprietary solutions that exist on the market today, by offering an open, inexpensive and user-customisable solution. This is exactly the difference between Windows and Linux.

Bruno Bouteille, Sirea CEO
For the launch, customers who already own an AEA cabinet and have signed up to MyHome&me can now set triggers and actions via Tuya's free Smart Life platform. It is now possible to switch off an air conditioning system when photovoltaic production becomes too low, or to transfer the energy stored in the cabinet to their electric vehicle, via the Alexa assistant or a Google Home.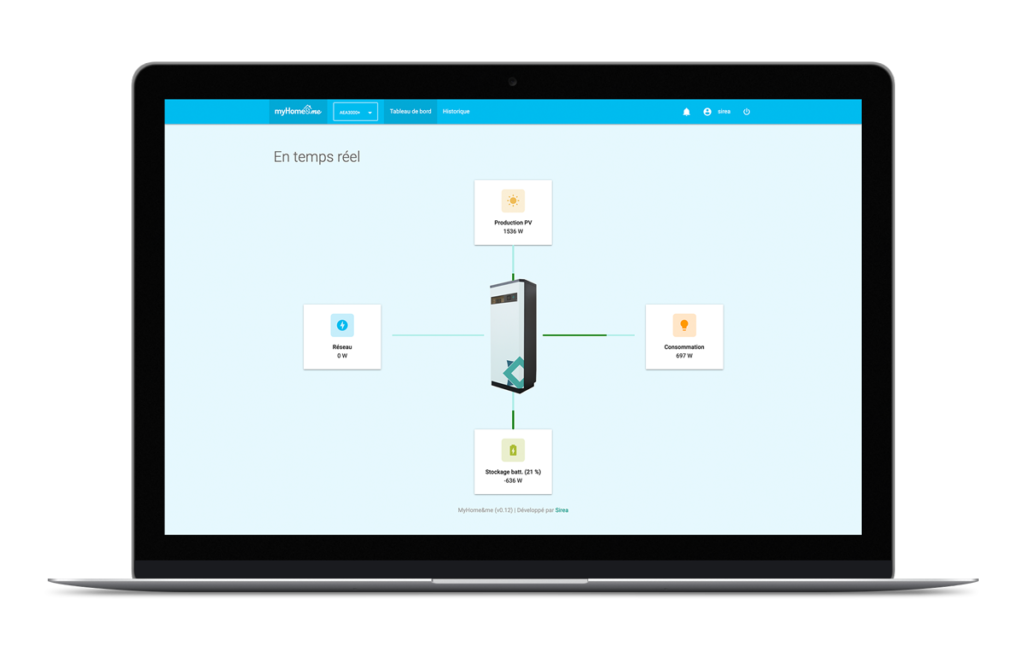 There is an increasing demand for this, and with this new service, which makes the products more flexible, we can better help and advise our customers who want to move towards energy independence

Florent Andrieu, energy research engineer at Sirea
In this context, self-consumption photovoltaic with energy storage, coupled with connected objects, becomes a real vector of energy efficiency. It extends the field of possibilities, and offers a real opportunity for individuals to become actors in their consumption.