Before your eyes, the first photovoltaic shelter entirely designed by Sirea! It will be able to accommodate 1.6 tons of batteries.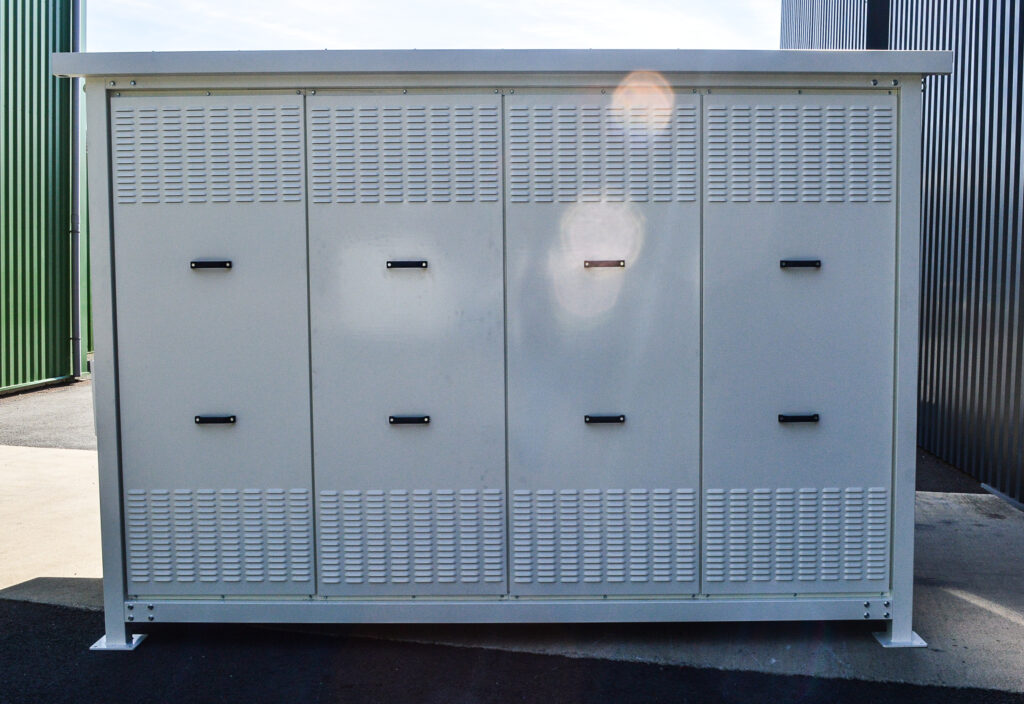 This shelter was delivered to a self-consumption photovoltaic installation in the Lyon region, consisting of 100 kWp of photovoltaic energy (i.e. 250 solar panels) and 108 kWh of batteries (i.e. 1.6 tons).
It was made possible thanks to the industrial machinery financed in part by the Occitanie region (South of France) in order to support the development of our mechanical activity.
Our client chose this storage shelter in particular because the inverters have a dedicated and ventilated space, because the second life batteries are also integrated into the shelter and because this product is itself made in France.
Straight from our factory in Castres (Occitanie), this project illustrates the capacity of our mechanical team to provide customised industrial solutions produced in France.