The MyHome&me self-consumption tracking application received a new update at the beginning of this year that affects all our users without exception.
Since its launch, the MyHome&me application has enabled users equipped with an AEA self-consumption system to consult in real time the information related to the energy efficiency of your home.
Functionalities such as daily history or the calculation of the self-consumption rate and the coverage rate were also very much appreciated by users.
From now on, the application allows these "self-consumers" to consult their energy balances for the year or month of their choice. The coverage rate as well as the self-consumption rate are also calculated over the selected period.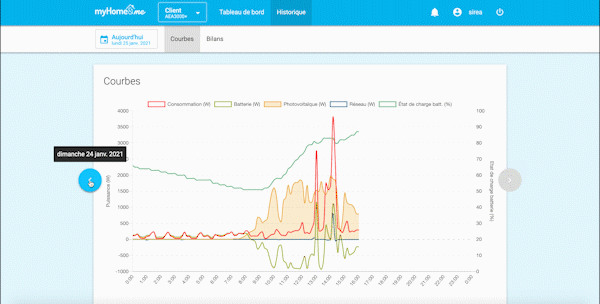 This feature allows AEA cabinet owners to go further in the analysis of their self-consumption rate in order to achieve optimal energy efficiency.