We are proud to announce that our energy manager dedicated to controlled self-consumption, the SmartEMS, will be one of the 1000 solutions selected by the Solar Impulse Foundation for the Climate!
SmartEMS, in concrete terms
As a specialist in energy management for several years, Sirea has developed an energy manager to optimise the use of photovoltaic production by controlling the different loads of a site or building.
The idea, thanks to this small box, is to be able to take full advantage of the energy production potential offered by a photovoltaic installation by correlating the phases of energy consumption with those of solar production.
The Solar Impulse label, an award of choice
Carried by Bertrand Piccard, the Solar Impulse Foundation awarded the SolarImpulse Efficient Solution label to our SmartEMS on Thursday 10 December after several months of evaluation by a team of experts.
Thanks to this prestigious award, SmartEMS is now one of the 1000 solutions selected by the foundation to promote growth that takes into account climate and environmental issues.
The problems to which SmartEMS provides concrete answers, such as better energy management and use, give it a prominent place in this catalogue of solutions which will be presented in 2021 by the Solar Impulse Foundation.
What are the development prospects for SmartEMS today?
To date, SmartEMS has been deployed in various companies and structures to solve problems related to energy-consuming equipment.
Initially, it helps to reduce the energy expenses related to the thermal management of buildings such as air conditioning or heating (the highest share of consumption on average). To do this, SmartEMS automatically controls equipment according to the amount of sunlight and therefore the photovoltaic energy available at the time (or stored).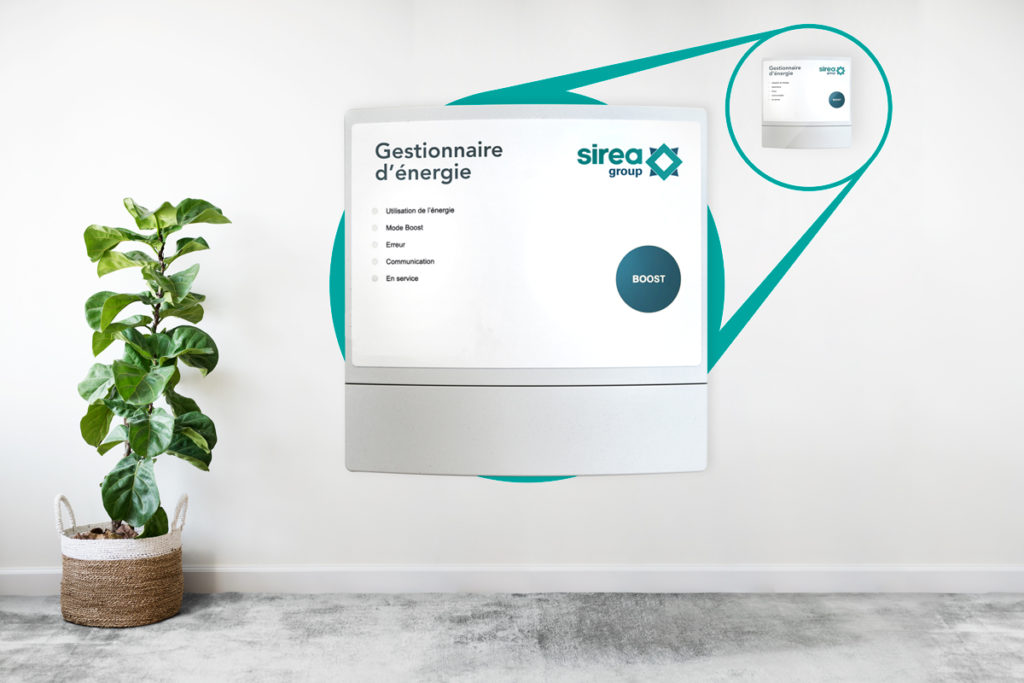 Another use case, focused on the development of electric mobility, consists of controlling the charging of electric vehicles according to the energy available in battery storage or supplied by solar panels. The system is doubly effective since, in addition to prioritize photovoltaic energy over that of the public electric grid, it can respond to the high power demands induced by the rapid recharging of vehicles, thanks to the control of several energy sources (PV, battery storage, hydrogen storage).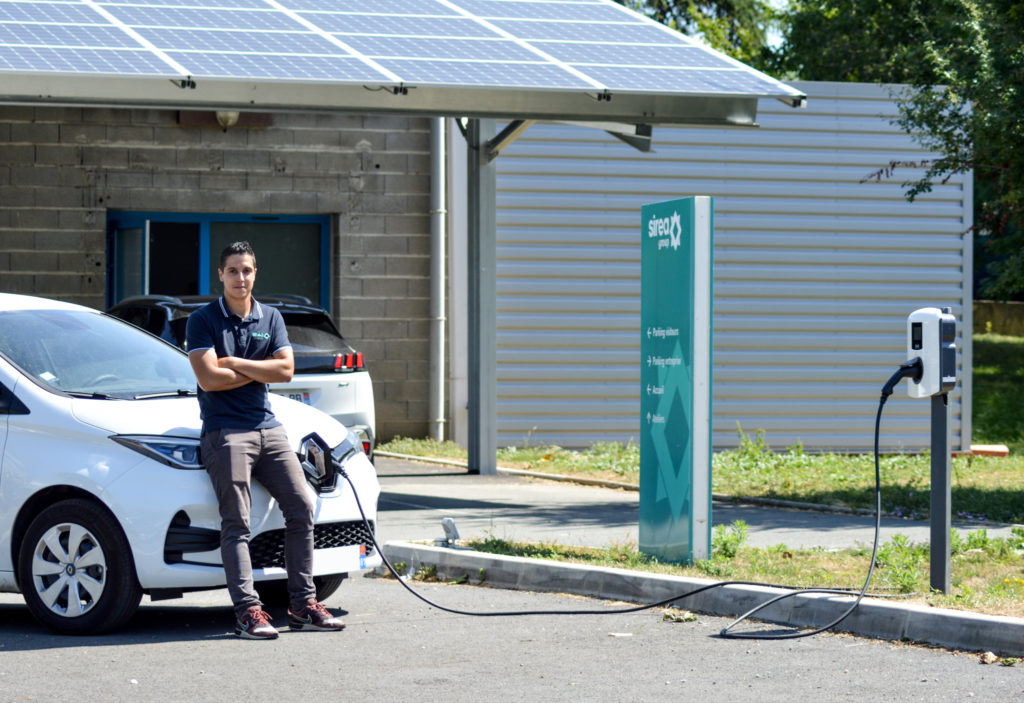 The solution has already been deployed at several of our customers and also at our site in Castres (France), which acts as a demonstrator to illustrate the extent of the possibilities in terms of piloting.
The year 2021 should thus enable Sirea to put a hydrogen storage system into service, to take advantage of the surplus energy offered by its photovoltaic car port almost a year ago.
The advantages and possibilities offered by SmartEMS are available on our site and now on the SmartEMS page of the Solar Impulse platform.