2019 ends with a dynamic and productive spirit for Sirea and Phenix Batteries, the new subsidiary of SNAM Groupe, society involved in battery recycling.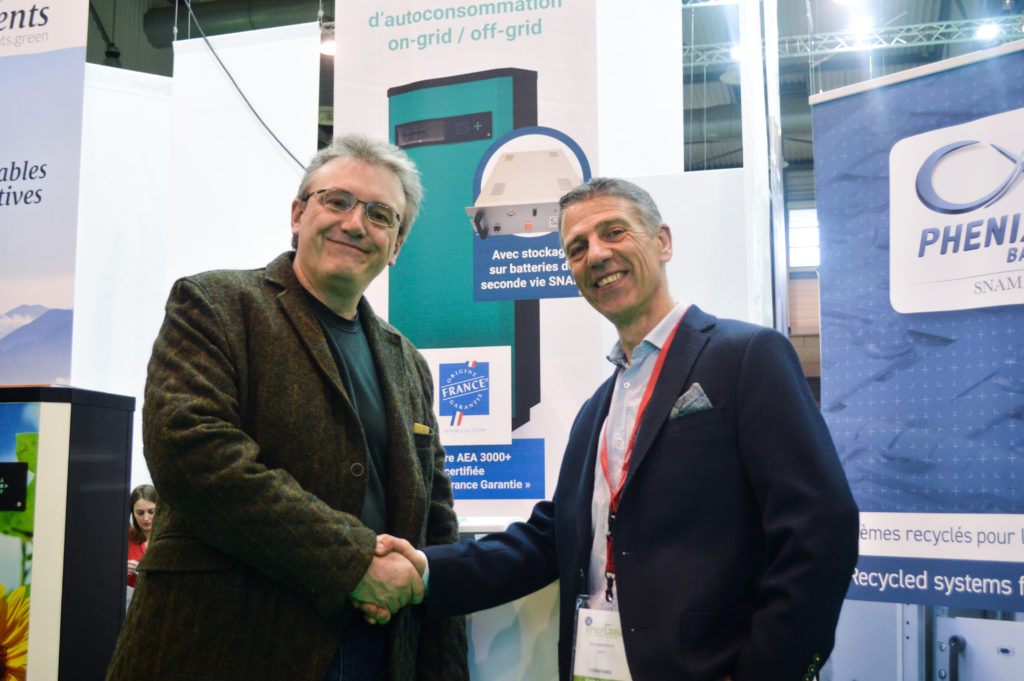 Both of our companies were respresented together on the 11th and 12th of december under DERBI competitive cluster flag at EnerGaïa forum to expose our solutions concerning the energy efficiency and storage as part of self consumption.
This brand new partnership with the SNAM Groupe society allows us to integrate second and batteries from recycled components into our self consumption cabinets to reach an excellent value.
Getting closer to a neighbouring society such as SNAM Groupe imbodies our value of proximity and co-development because their production facility is located in Viviez (Aveyron in South of France). Futhermore, this partnership made possible a direct deposit on the french market of solutions in agreement with substainable development and users' energetic efficiency.
We take the opportunity to thank the DERBI cluster for all of the organization and the reception set up ; but also to our 18 co-workers who were here on the 11th of december to visit the EnerGaïa foir :