Right after the begining of the collaboration between ATS Cambodia and Sirea as part of renewable energy development and energy efficiency in Cambodia, they both take part at the 19th edition of the Construction foir in Cambodia in Phnom Penh from the 5th to 7th of december.
This event was the opportunity for Sirea to present its self consumption cabinets and its SmartEMS solution which is supposed to be launched in 2020.
Assisting to the forum was the occasion for Bruno Bouteille and Théo Rioux, who were present at the Sirea's stand next to the ATS Cambodia one, to promote the french technology to Ambassador Eva Nguyen-Binh and to the Minister of the urban construction and development Chea Sophara.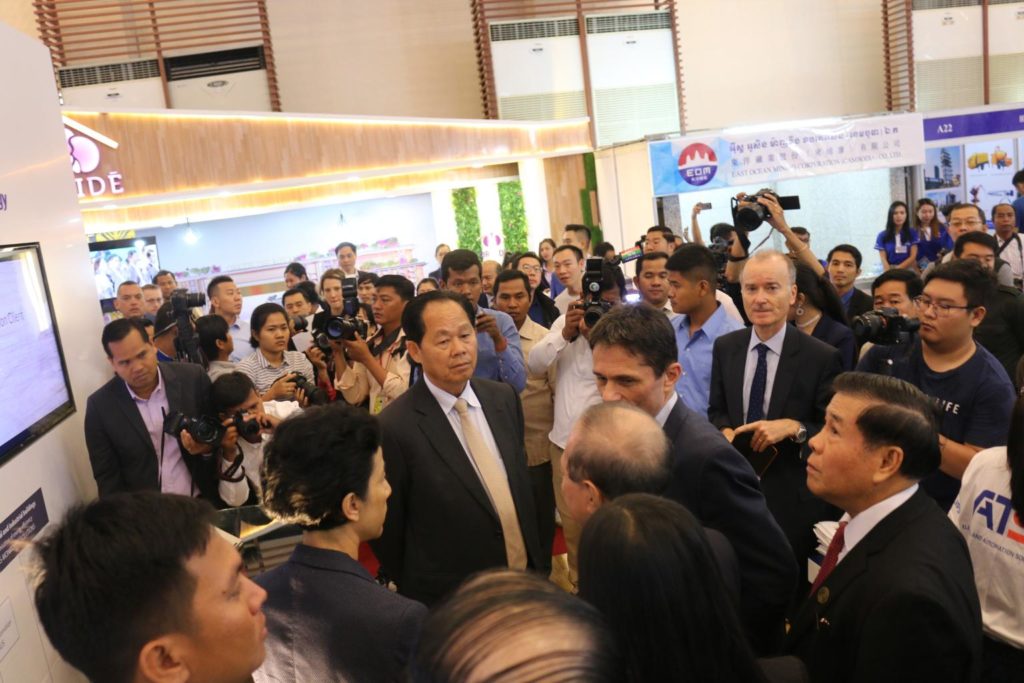 We wish to thank our partner ATS Cambodia for all the support they gave us with the organization of this event.