Developed over the last 10 years, our industrial PLCs have seen the arrival in 2020 of a small new addition to the MicroARM range, which should bring the world of connected objects and industrial automation even closer together
Named MicroARM-A13 (13th of the name), this new very compact programmable microcontroller fulfils its control and data acquisition function. It is equipped with several communication ports so that it can dialogue easily with most systems in the IoT and industrial environment. What differentiates it from other microcontrollers on the market is the integration of a LoRa module within the PLC, allowing it to be used in many IoT architectures based on LoRa or LoRaWAN networks, whether public or private.
It is a new product that meets many of the requirements of today's architectures: space requirements, network compatibility, reliability and performance. The A13 is a revolution for IIoT projects since it is the first on the market to integrate this future-oriented technology!

Bruno Bouteille, CEO of Sirea
Today, MicroARM-A13 has been deployed by major players in the energy world on photovoltaic monitoring systems and self-consumption buildings. It allows data linked to production and consumption to be transmitted via the LoRaWAN network and then consulted on a supervision interface.
We have also deployed this new product in several factories to collect and centralise, again via a private LoRaWAN network, machine operating states to our client's CMMS system. The PLC is effective in collecting all types of data (temperature, metering), for example in the context of equipment monitoring (water, gas, electricity).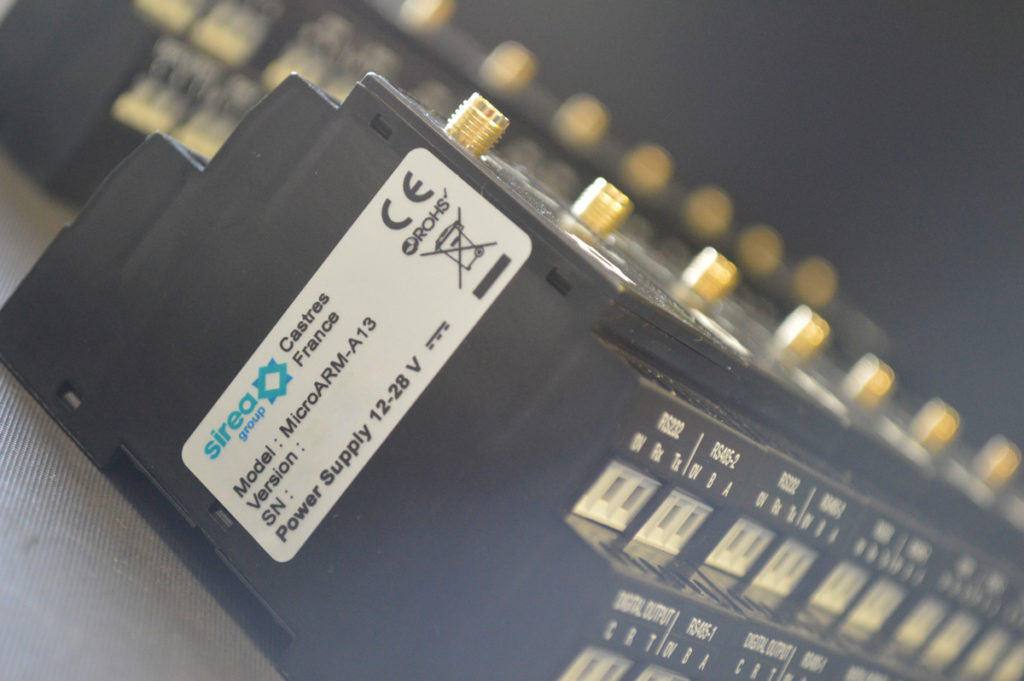 It is a true "made in France" product that we will seek to label since the MicroARM-A13is designed and manufactured on our premises in Castres (France).

David Barreau, electronics lab manager at Sirea
This year we have renewed our "Origine France Garantie" label for the flagship of the MicroARM range, the MicroARM-A2. The latter is also implemented in many production plants for the control of machines and industrial equipment.