With the wish of labeling self-consumption systems, our MicroARM-A2 PLC obtains the certification issued by AFNOR attesting to the French manufacture of the product.
Developed for more than 10 years at the production site in Castres, our programmable PLC dedicated to industrial process control and machine data storage, operates now on many installations in the industrial sector (pumps and vacuum systems) or the health sector. (medical gas control).
It equips many technologies and allows the automation of mechanical tasks requiring a high degree of precision. Its stability and robustness make it the right solution for industrialists who want to drive complex production lines or capture a wide range of production data (energy consumption, produced units, downtime).
Result of many improvements to meet the requirements of our partners on issues of quality and traceability, the MicroARM-A2 is now equipped with a set of components of French origin and proudly sports its label "Origine France Garantie" awarded by the AFNOR.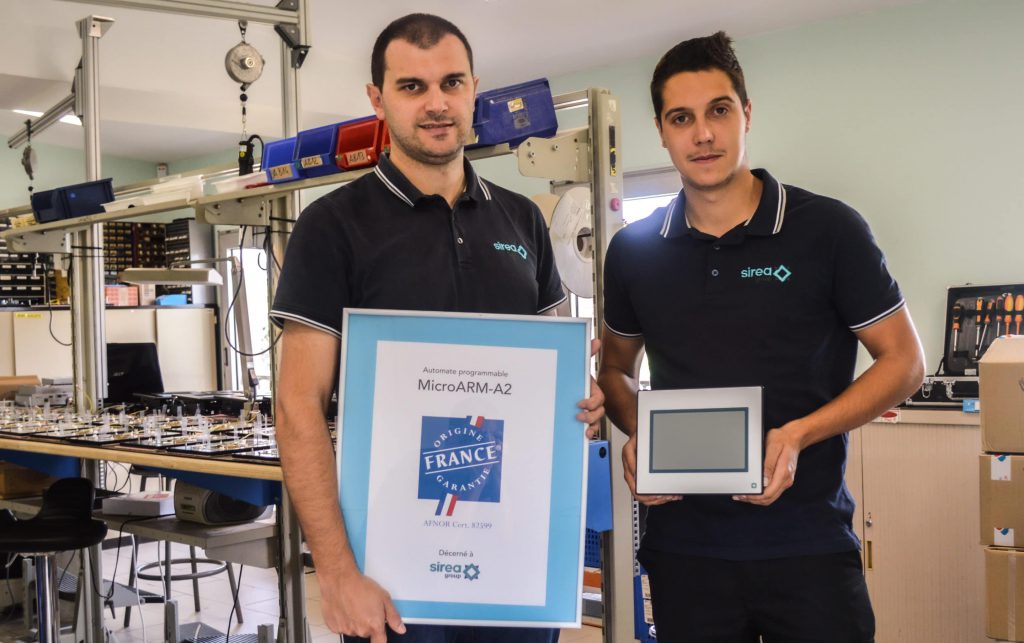 Sirea pursue this momentum in order to guarantee, in the long run, the French origin of the entire range of PLCs.