MOSAIC is a European Horizon 2020 project initiated in 2016 and framed by the European Commission's Strategic Energy Technology (SET) Plan, with the objective of producing CSP (solar thermodynamic power plant) electricity at a cost of less than 0.10 € / kWh.
10 European companies and organisations have joined together in a consortium, of which Sirea is a member. Our mission on this project concerns the realization of all the electrical studies as well as the control command of the system.
For example, a prototype commercial CSP plant with a capacity of 300 kW is being built in Sanguesa (at CENER's headquarters in Spain) to evaluate the possibility of realising a solar thermodynamic plant with a capacity of over 1 GW.
The aim is to achieve this power rating in a modular way, where each MOSAIC module supplies thermal energy to linked thermal energy storage systems which supply their energy to a high capacity (> 1 GW) power pack. This modular configuration ensures reliability and flexibility with respect to the needs of the electricity grid while significantly reducing the specific costs of this infrastructure (€ / MW installed).
Each MOSAIC module consists of an innovative fixed spherical mirror concentrator arranged in a semi-Fresnel fashion and a receiver based on a low cost closed loop cable tracking system. This configuration reduces the number of moving parts in the infrastructure, which lowers the cost of the solar array while maintaining high concentration ratios. This should ensure an operational system at very high temperatures, with high cycle efficiencies and cost-effective use of thermal storage systems.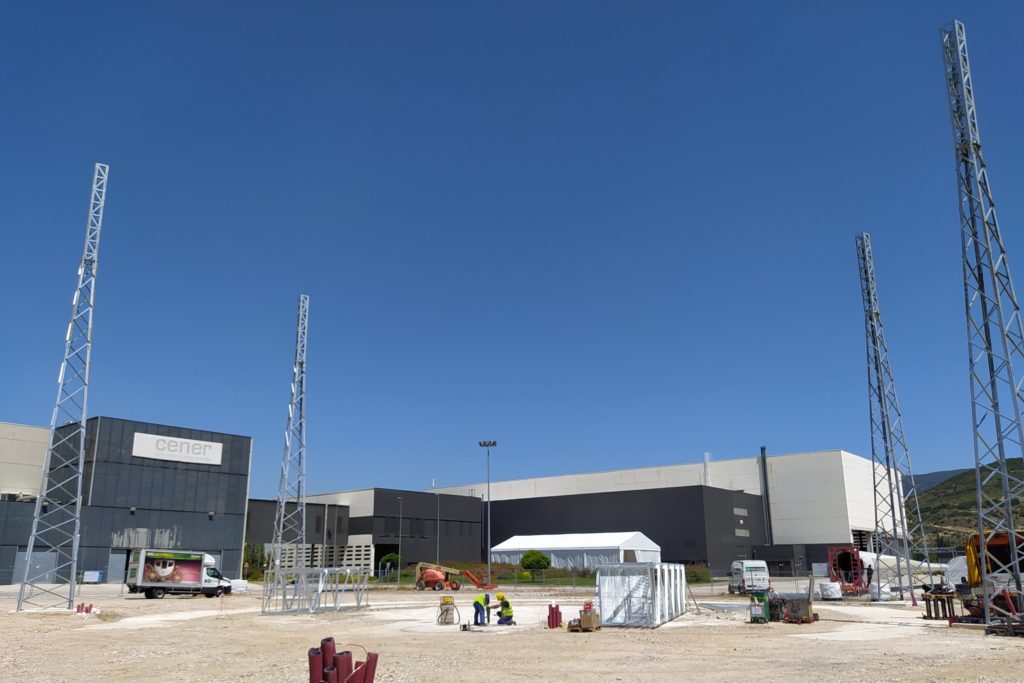 Solar energy is collected, concentrated and transferred to the heat transfer fluid (HTF) at the module level where, due to the modular concept, the distances between the solar concentrator and the receiver are much shorter than for conventional solar tower technologies. As a result, energy collection efficiency is maximised, atmospheric attenuation is minimised and accuracy requirements can be relaxed.
All these technical advantages allow the cost of the whole system to be reduced considerably while maintaining efficiency and reliability. This has a significant impact on the final cost of electricity production. Initial figures show estimated LCOE values of less than €0.10/kWh for CSP plants of 100 MW nominal power built on the MOSAIC concept. Further cost reductions are expected for higher capacities (> 1 GW) exceeding the SET-Plan target.
Project representative: Tekniker (ESP)
Call (part) identifier: H2020-LCE-2016-RES-CCS-RIA
Funding programme: H2020-LCE-2016-2017
Project funding: 5M€