Bringing more safety during consignment interventions in EDF's hydroelectric power stations is the objective of the project deployed within the Pouget plant group, in Aveyron.
Up to now in paper format, the operation sheet is the indispensable tool for the assistant and the person in charge of registration when a machine is stopped. This type of intervention, often requiring 50 and 100 steps in the four corners of the operating site, remains a risky activity for operators in the absence of information.How can the safety of the people in charge of consignment be maximised in order to reduce the risk of accidents and to maintain traceability of each stage carried out in the field?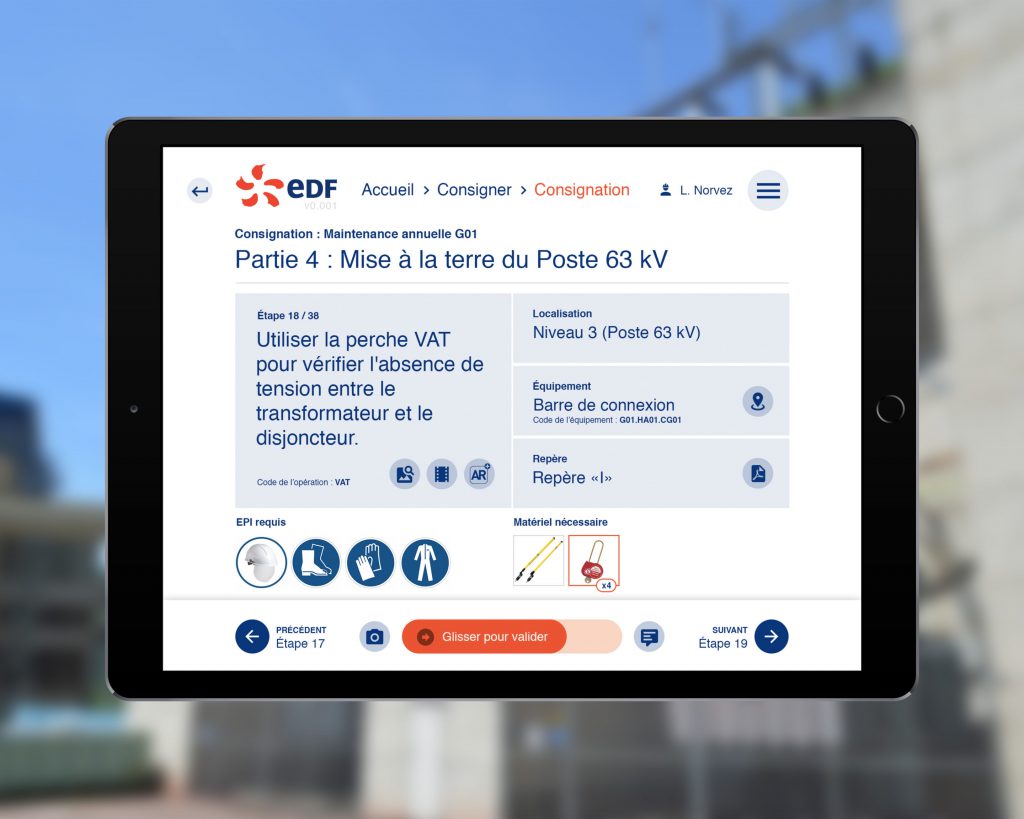 To respond to this issue, Sirea, alongside our sister company iAR, has worked on the dematerialisation of the maneuver sheet in order to integrate the management and monitoring of consignment operations into a tablet.In this way, each consignment stage is contextualised with photos but also videos and even augmented reality when it becomes relevant. The application will also provide reminders on PPE according to the intervention sites, but also play the role of de-detector thanks to image recognition. The management of lockout padlocks as well as the taking of photos for key points of the lockout (critical stages) are integrated into the tool, which will automatically issue the lockout report at the end of the intervention.
Our main activity is the management of hydroelectric power stations, including maintenance and consignment, which is why we called on Sirea.

Benoit Peccol, head of the Pouget plant group
Here is a list of the functionalities that the application allows :
step-by-step follow-up of the worksheet
taking photos at key points
viewing photos of what is expected
the viewing of videos of the right gestures to make
the use of augmented reality as a guide
the use of image recognition as a de-detector
management of installed and available padlocks
warning of PPE required at each stage
automatic generation of a time-stamped report