This week-end, the « Ronde Givrée 2016 » occurred. It is the winter's appointment for runners and sportsmen of the region.
Sirea was present, by participating for the third consecutive year, but this time, with two teams for the 34th edition !
Sirea 1 team :
Ana Monreal (16km)
David Grand (10,3km)
Bruno Bouteille (15,1km)
Samuel Kim (18,1km)
Sirea 2 team :
Sylvain Robinson (16km)
Didier Rieu (10,3km)
Jean-Baptiste Aniel (15,1km)
Gilles Picou (18,1km)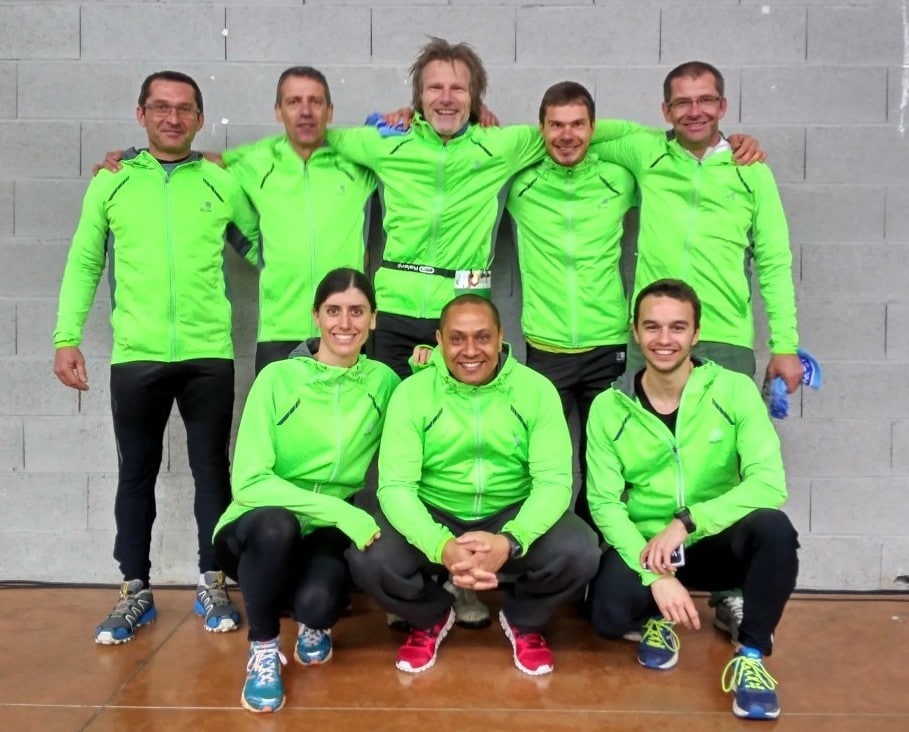 Having already accumulated 2 wins on the previous edition in Mixte 1 (3 men / 1 female), the Sirea 1 team comes for the the third consecutive year to the top of the rank Mixte 1 and is on the second step of the podium in the Corporate rank.
Sirea 1 team finishes in the 18th place and Sirea 2 team finishes in the 272th place to the overall rank, on 415 teams !